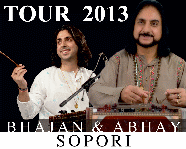 Contact: Peter Jakob, info@sahaja.eu, +49 176 94169665
- 4.5. Cabella Ligure, Genua / Italy
- 11.5. Lange Nacht der Musik, Sahaja Yoga Zentrum München
http://www.muenchner.de/musiknacht/ansicht.php?vnr=07o&
www.sahaja.eu/langenacht2013.html
- 12.5. 17 Uhr, Abschlussveranstaltung Internationaler Museumstag, Naturkunde Museum Regensburg
http://www.nmo-regensburg.de/aktuellesprogramm/aktuellesprogramm.html
- 15.5. 10-12 Uhr Vortrag "Sufi-Musik - Rhythmus und Meditation" mit Pt. Bhajan & Abhay Sopori, Veranstalter: Hochschule für Musik und Theater, Gasteig München (kleiner Konzertsaal), Eintritt frei
http://www.gasteig.de/veranstaltungen-und-tickets/veranstaltungen/-sufi-musik-rhythmus-und-meditation-.html,v22165
- 15.5. 14-16 Uhr Santoor-Workshop mit Pt. Bhajan & Abhay Sopori, Veranstalter: Hochschule für Musik und Theater, Gasteig München (kleiner Konzertsaal), Eintritt frei, Aktive Teilnahme nur für Studierende der Hackbrettklasse der HMT, Zuhörer sind willkommen
http://www.gasteig.de/veranstaltungen-und-tickets/veranstaltungen/workshop-santoor-.html,v22112
- 15.5. 20h, Konzert im Gasteig München (kleiner Konzertsaal)
http://www.gasteig.de/veranstaltungen-und-tickets/veranstaltungen/spirit-of-india.html,v22115
Tickets: EUR 7.-/5. http://www.muenchenticket.de/guide/tickets/oiql/Spirit+of+India.html
- 16.5. Fusion-Concert mit den Wiener Sängerknaben, Musikzentrum Augarten, Wien
- 17.5. Concert in Olomouc, Czech Republic
- 18.-23. 5. Workshops in Bratislava, Slowakia,
- 24.5. Concert in Bratislava, Slowakei
- 27.5. Konzert in der Indischen Botschaft Berlin
- 30.5. Concert in Bahrain / Middle East (in cooperation with Indian Fine Arts Society)
MAESTRI SOPORI - MASTERS OF THOUSAND STRINGS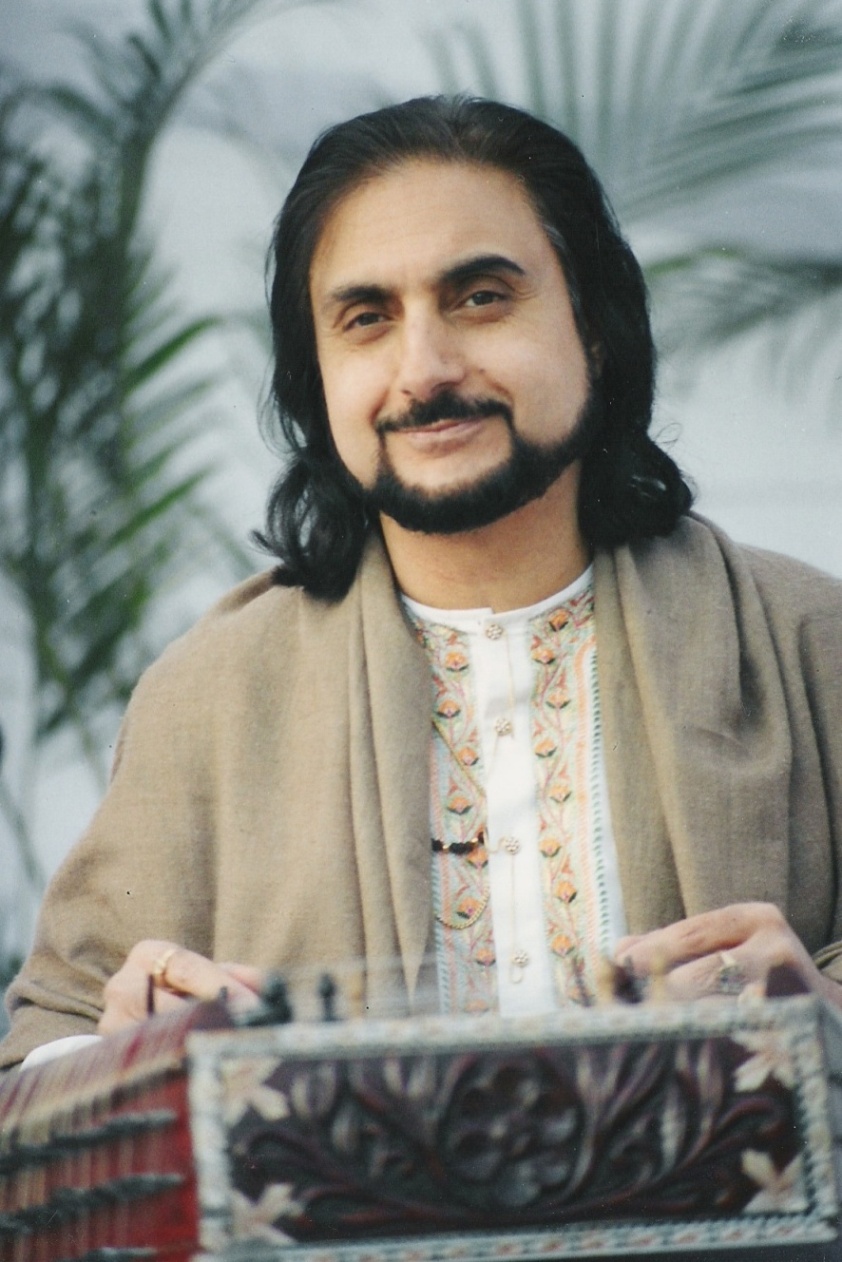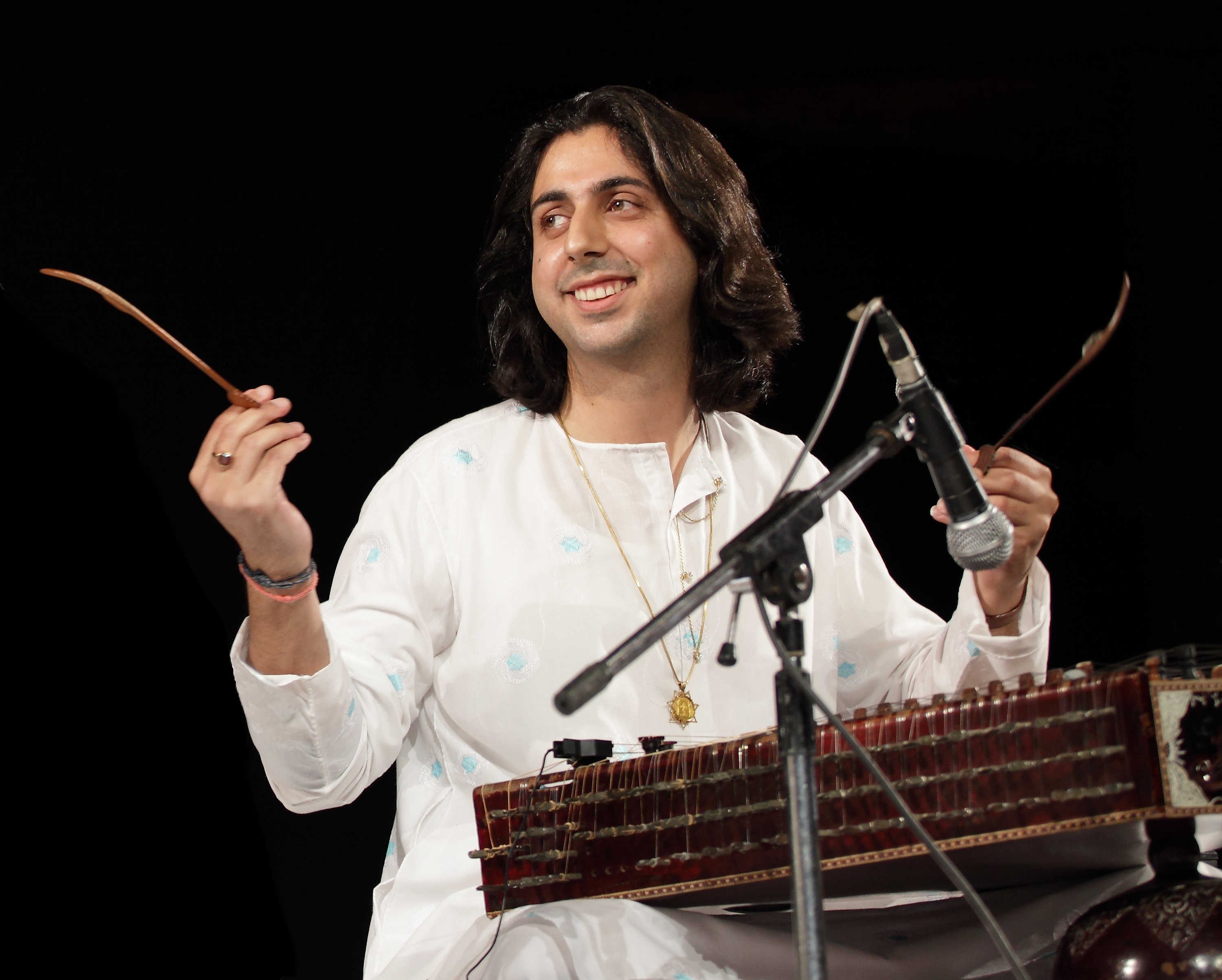 Celestial Santoor sounds: Pt. Bhajan & Abhay Sopori
Attending a concert of Pandit Bhajan Sopori and his son Abhay is a life-time experience – These two celebrated Maestri of the North Indian instrument Santoor have not only mastered Indian Classical music, they have taken Santoor music to unfathomed heights.
Pandit Bhajan Sopori is more than an individual – a performer and composer par excellence, a musicologist, teacher, writer, poet, and an extraordinary human being, he is a complete institution in himself. He is regarded as the cultural bridge of the State of Jammu & Kashmir and the rest of India. He was born in Kashmir into a family of musicians of the fabled Sufiana Gharana of Kashmir, the exclusive traditional Santoor family of the country.
Pandit Bhajan Sopori has been the pioneer in establishing the Santoor on national and international platforms as a complete solo instrument after being the first person to play the Indian Classical music on the Santoor way back in the early 1950s. In his five decades of dedicated work he has explored various dimensions of the Santoor, carrying out many path-breaking innovations. Pandit Bhajan Sopori has won countless awards and is a recipient of the Padma Shri, one of the highest civil awards of India. He is accompanied by his son Abhay Rustom Sopori and together they perform intricate patterns at such lightning speed, that they have received the title "The Masters of 1000 Strings."
Video Munich 2012 (link with http://youtu.be/ABa-l7LmOYs)
Profile Pt. Bhajan Sopori (link to upload "Pandit Bhajan Sopori - Profile.pdf"
Profile Abhay Sopori (link to upload "Abhay Rustum Sopori - Profile.pdf"
RAGINI RAINU – Kashmir's Young Sufi Diva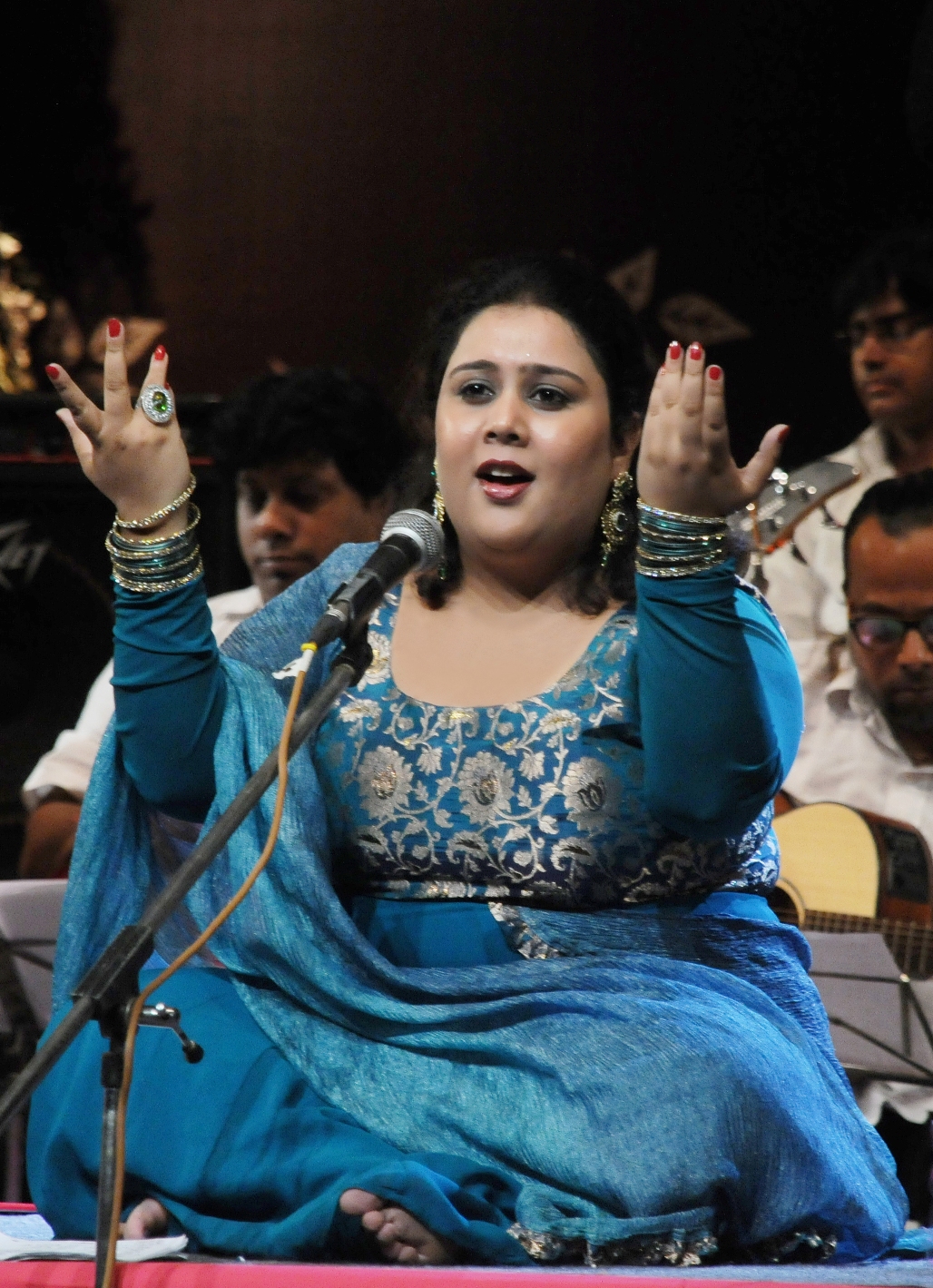 Ragini Rainu, the young Sufi songstress of India, is the disciple of the Legendary Santoor Maestro and Music Composer Pandit Bhajan Sopori. With a strong base of classical gayaki, her style is embedded with fluency and aesthetic expressions.
Hailing from Jammu (J&K), Ragini represents the Sufiana Gharana of Kashmir, and sings primarily the structured Sufi Ang and also the Ghazal & poetic Kafi genres. Unquestionably brilliant, she is equally at ease with the traditional genres as with the modern nuances. With her individualistic style and a rich repertoire of compositions from her Guru, she is the rightful heir to the legacy of Sufi music and is India's young Sufi Diva.
Video (link with http://www.youtube.com/watch?v=NXcQyQWtWfg&playnext=1&list=PL9E7A5989DF0341E0&feature=results_main
Ragini's Website (link with http://raginirainu.com)
Durjay Bhaumik (Tabla)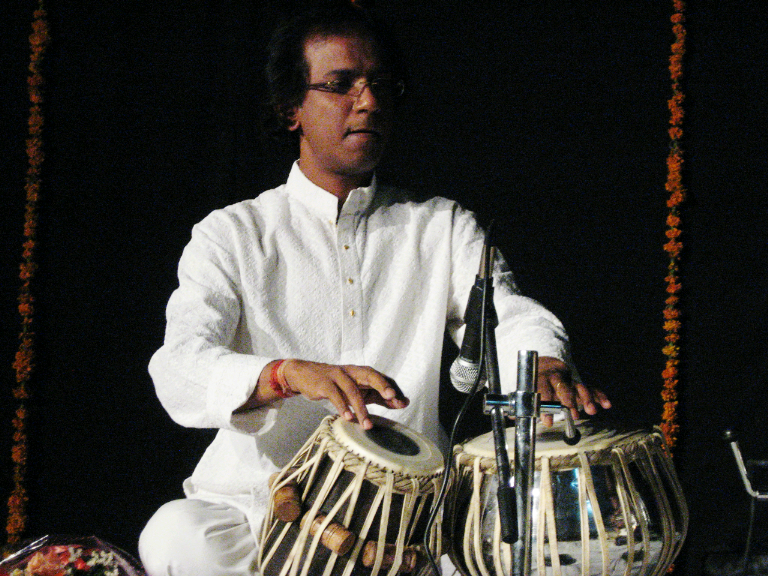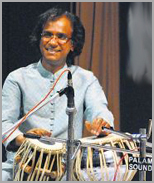 Durjay Bhaumik is one of the finest Tabla players of India and has been accompanying Pandit Bhajan Sopori and Abhay Rustum Sopori for more than a decade now. He was born in a family of musicians and was fascinated towards Tabla at a very young age. He is the disciple of Tabla maestro Pandit Suresh Talwalkar. Durjay's remarkable dedication and intensive practice has made him a noted soloist and also an excellent accompanist. He is known for his clarity and tonal excellence. He has participated in various prestigious festival of India and abroad.
Durjay's Website (link with www.tabliaa.com)